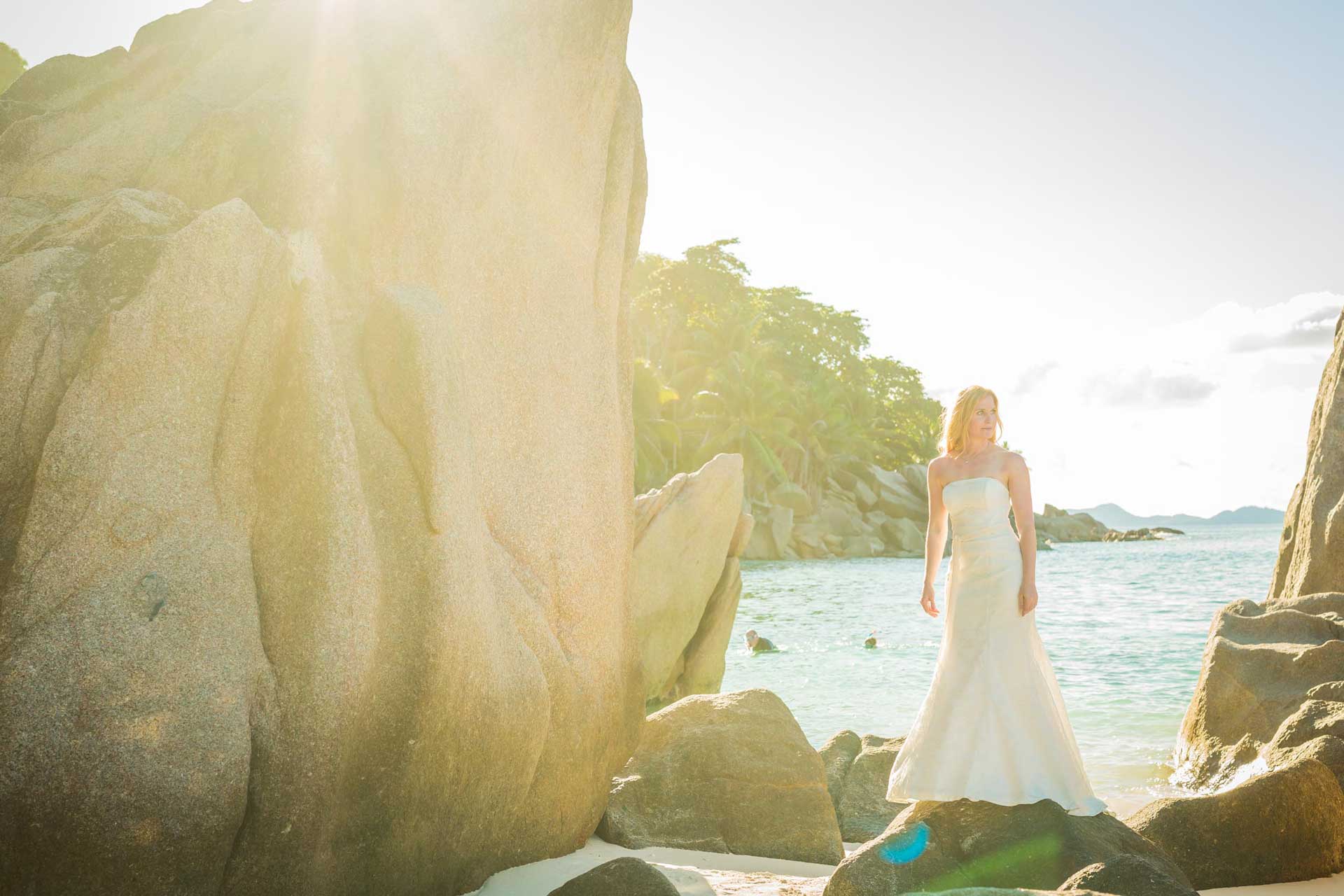 What does a wedding in Seychelles cost?
The costs for your wedding in Seychelles depends on various components. Some are variable costs such as booking one of our packages, the hotel and the flight. Others are fix costs, for example administrations costs – those are relatively small though. How much your wedding can cost depends of course on your budget. We gladly consult you and inform about your best options on the beautiful islands.
Administrative costs for the wedding in Seychelles
Bureaucratic procedures do not cost much, if you decide to marry in Seychelles. It is important to have all the necessary documents on you for the civil marriage. Administrative costs are as much as 1.000 to 1.500 Seychelles Rupees (about 70 to 100 Euro).
Flight duration from Germany to Seychelles is approximately 10 hours. You can choose between four airlines and compare the prices accordingly. Depending on time and booked seats these costs might vary significantly. Happily, we will suggest cheap flights to Victoria, the capital of Seychelles. Same applies for the hotel. Many different and unique hotels are located on the archipelago – you can choose according to your budget. We would be happy to give you advise.
The costs vary depending on your desired ceremony – and do not forget your honeymoon! We can arrange convenient full packages, so that you can enjoy your stay in Seychelles without worrying.
Are you interested? Request nonbinding further information.