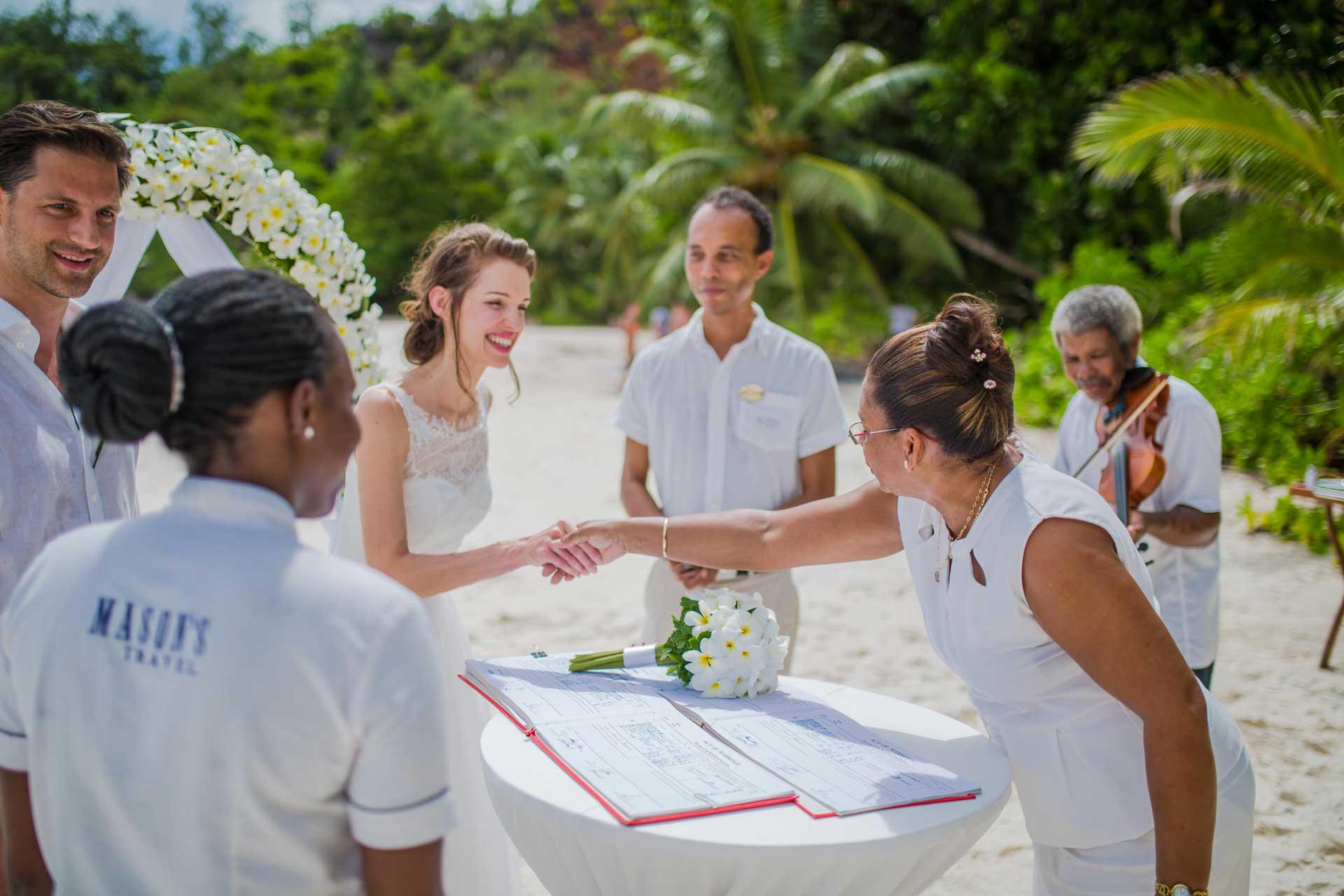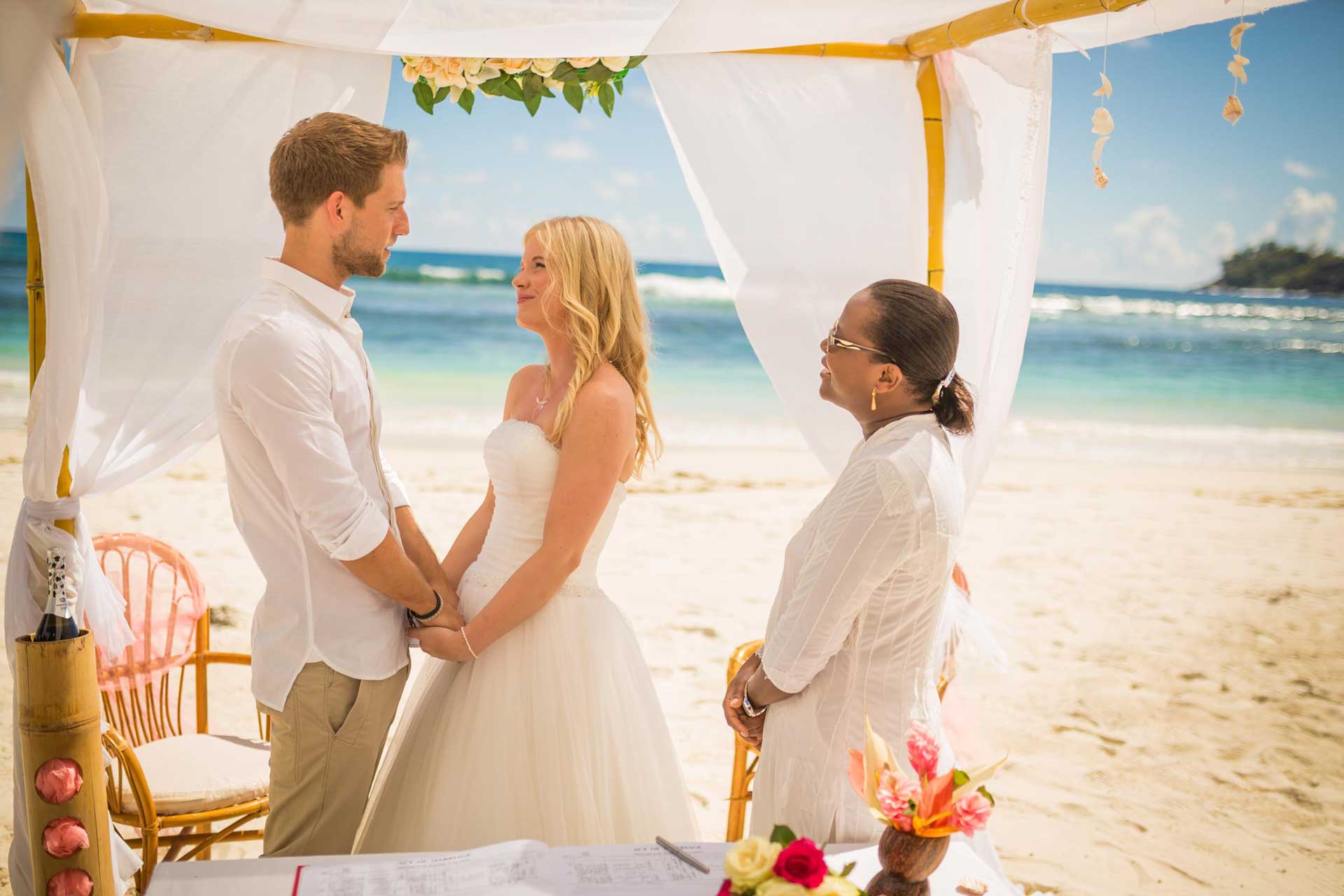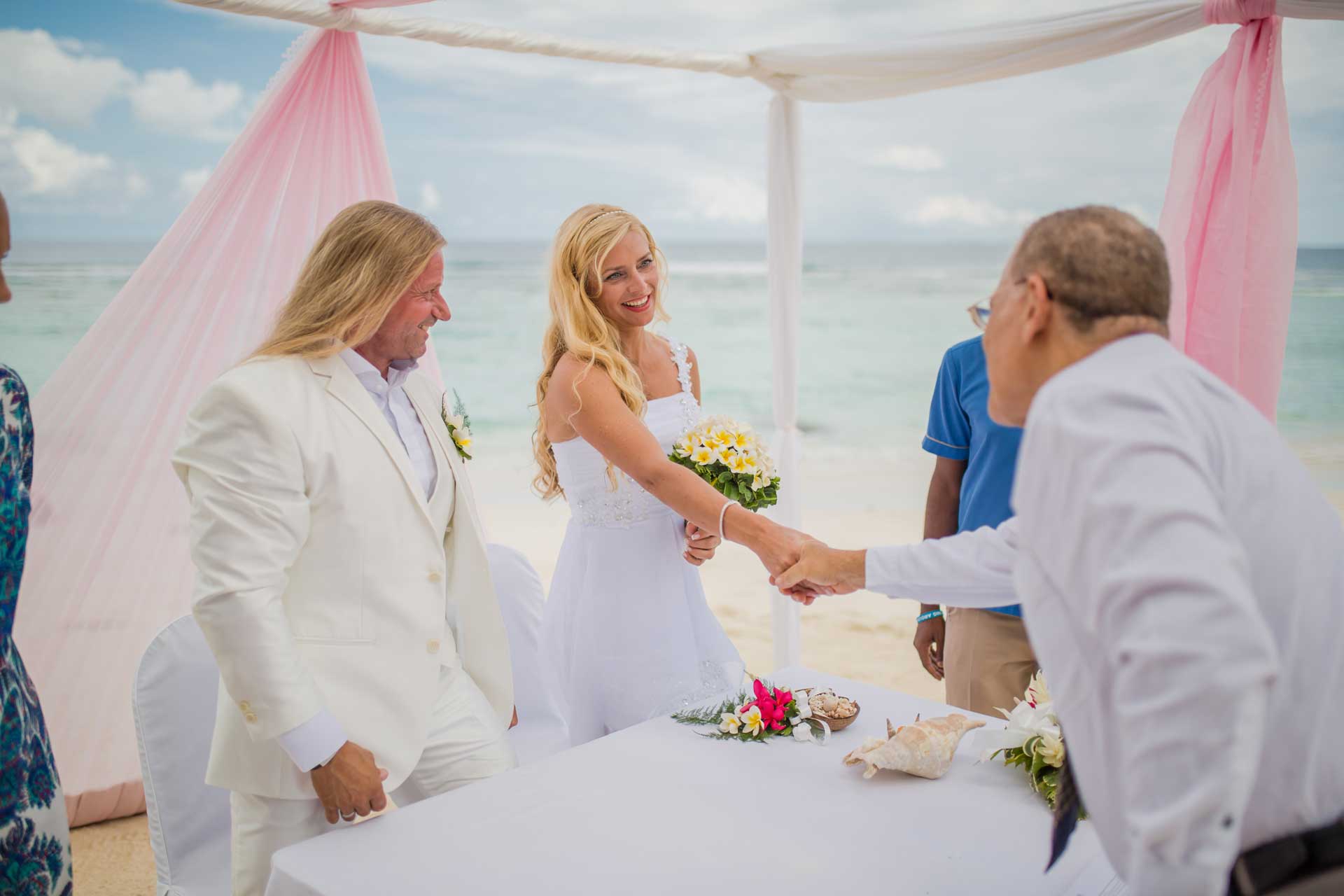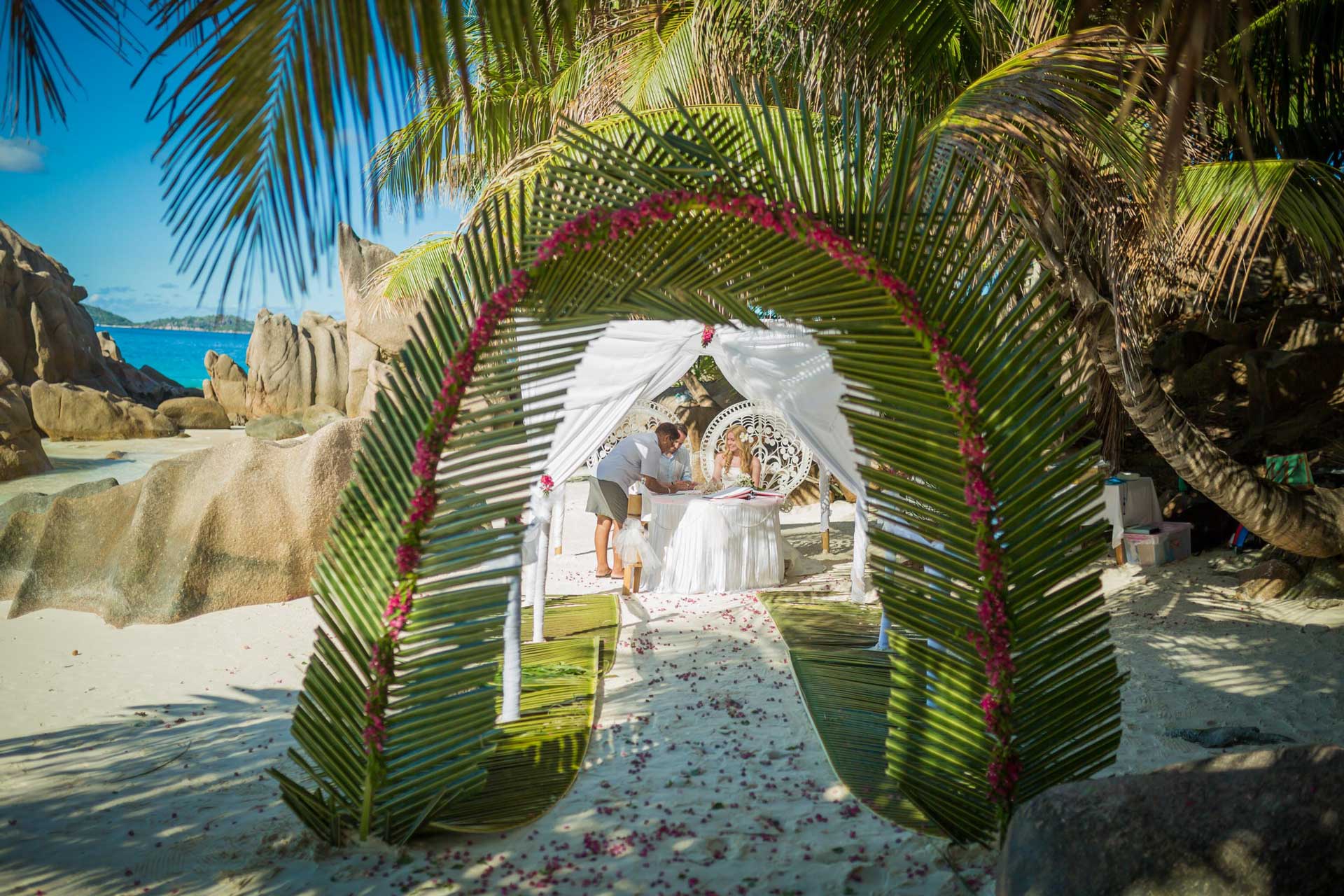 Civil marriage in Seychelles
If you decided to marry in Seychelles, you made an excellent choice! The paradise-like islands have the most beautiful locations you can imagine – not only for your wedding but also for your honeymoon. In order to make your marriage official, we not only take care of the wedding ceremony itself, but also deal with the occurring administrative procedure that are necessary.
Registry office in Seychelles
The civil marriage in Seychelles is needed for your marriage abroad to be recognized – and that nearly worldwide! To be certain that all your documents are ready and your dream hotel has a free suite, we advise you to contact us at least 2 to 3 month beforehand. You need to arrive in Seychelles at least 3 days prior to the actual wedding day. As a location for your wedding you can choose between marrying in the hotel or on the beach. If you decide to marry on one of the inner islands no further costs will be charged. Though, if you want to marry on one of the outer islands, like Alphonse or Desroche, additional costs for the transportation of the marriage registrar have to be paid. Essentially, a wedding in Seychelles has to take place under a roof – this will be realized with the help of a pavilion, if you want to marry on the beach.
The nicest hotels – the most beautiful locations
We know the most stunning hotels in Seychelles and present you as huge variety to choose from. Each of our partner hotel has something special and unique about it, all of them have luxurious features in common. The service is friendly, hospitable and welcoming and the surroundings are exotic and magical. Are you curious? Contact us and we help you happily with your wedding in Seychelles. Together we make your dream wedding in paradise come true! We are looking forward to a call, email or WhatsApp message!
Are you interested? Request nonbinding further information.