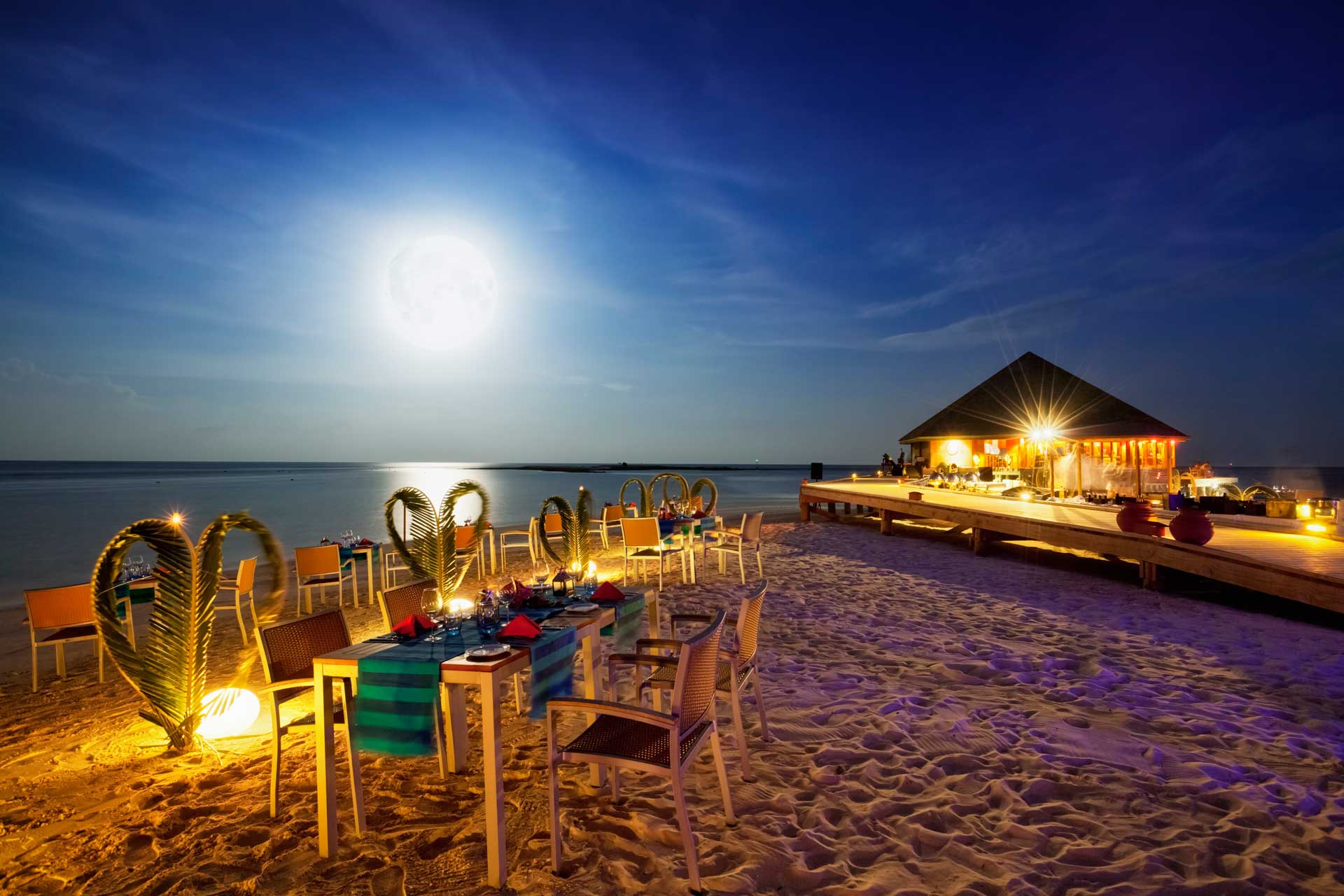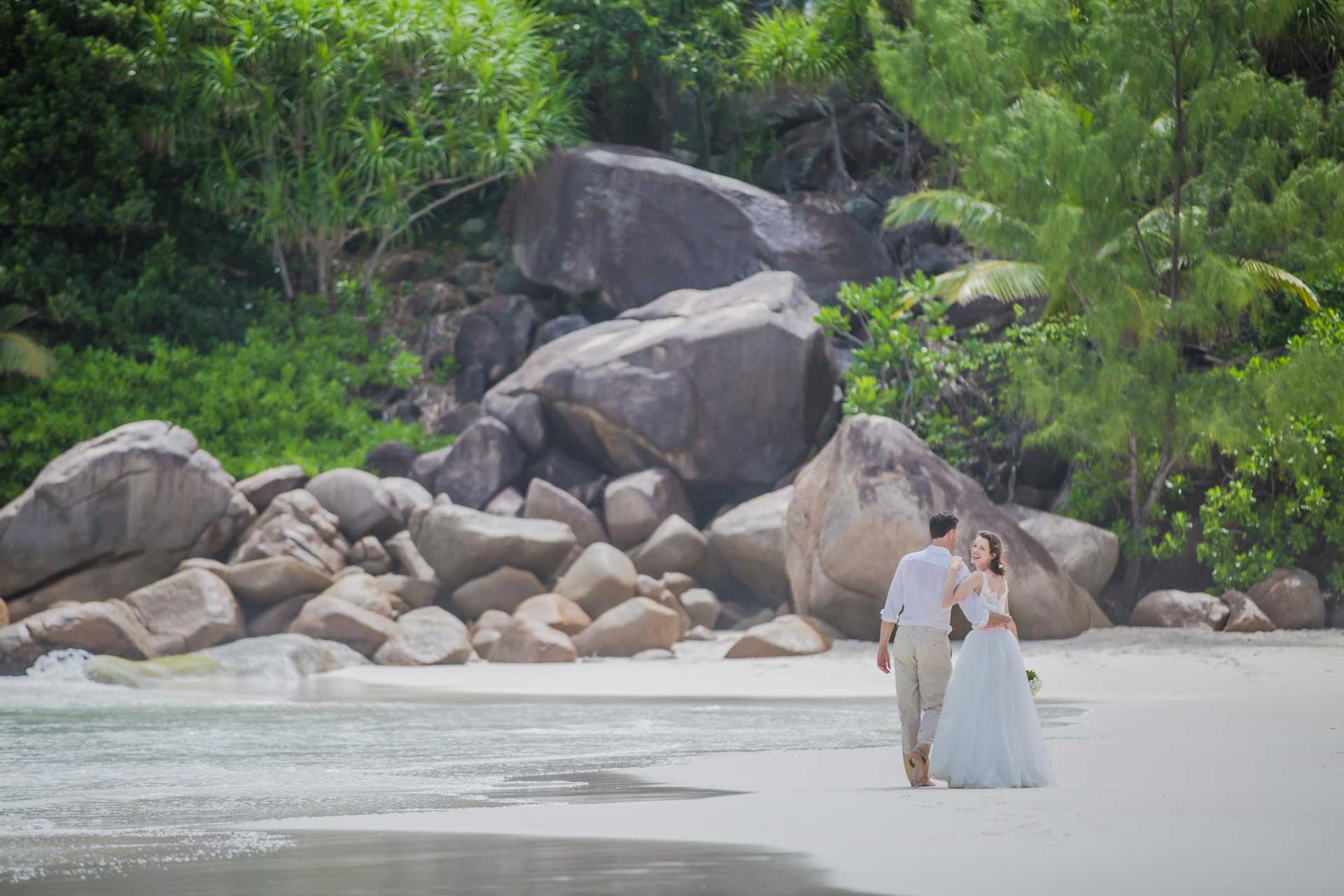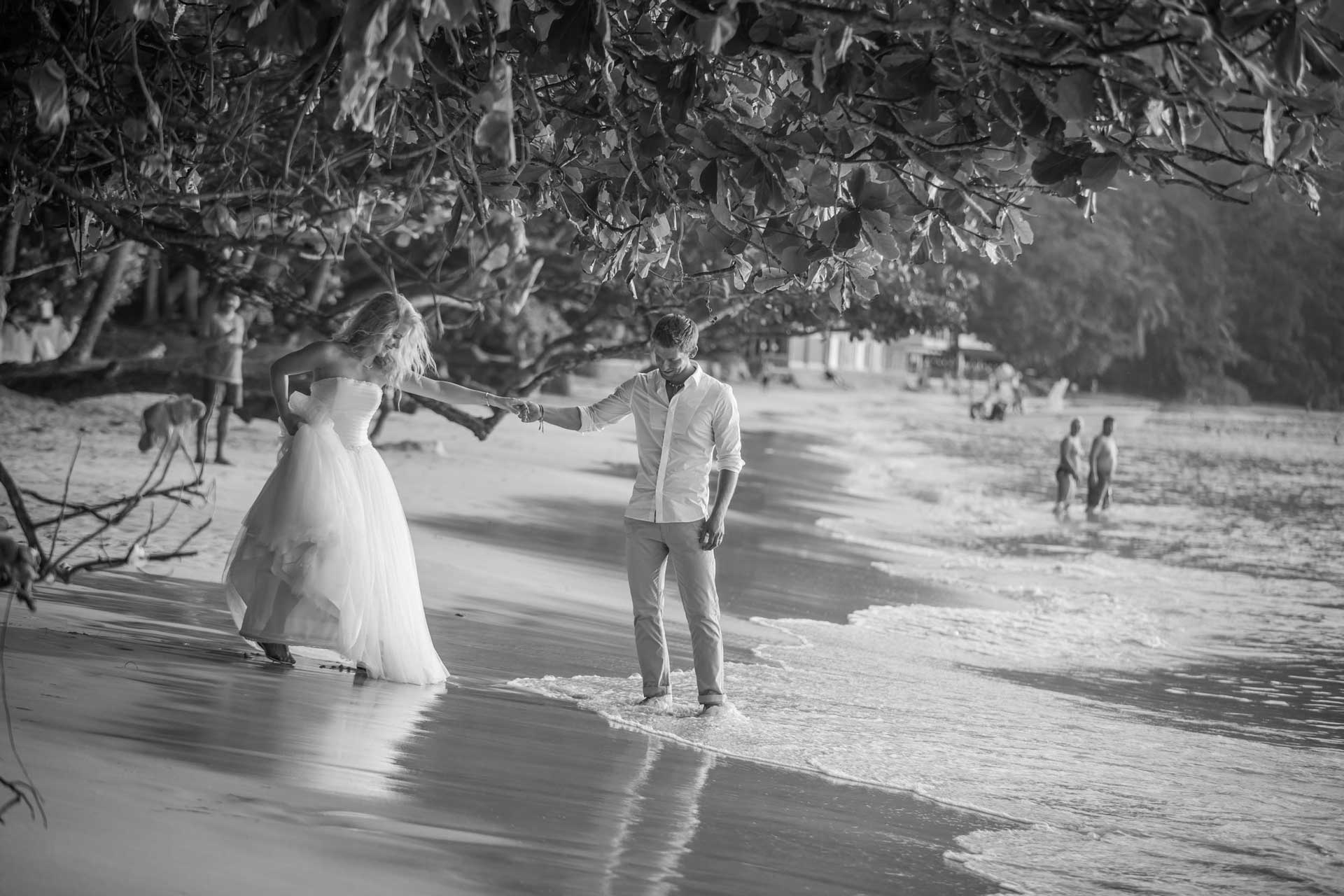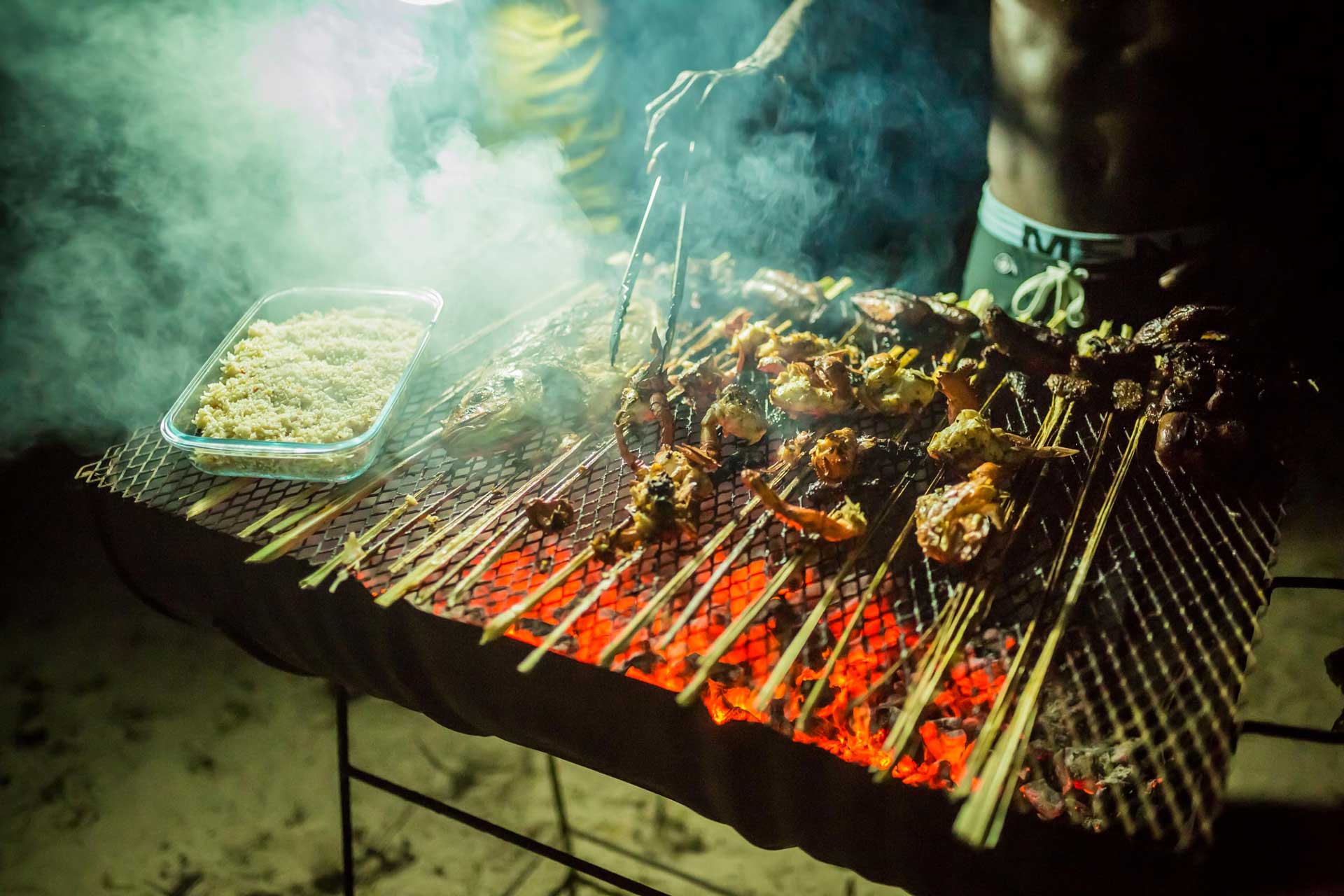 Marrying in Seychelles – Your dream wedding in paradise
The islands of Seychelles are simply a dream – not only the beautiful landscape, also the culture and the people. It comes to no surprise if you want to spend the most important day of your life on the exotic islands in the Indian Ocean. We offer you full service and together with you we plan your perfect wedding, including choosing the hotel room, deciding on the ceremony details and your honeymoon. Part of our service is also a professional wedding photographer, who will capture the most memorable moments.
Welcome to paradise! The perfect location for marrying on vacation
White beaches, turquoise water and spectacular nature make an unforgettable scenery. Small amount of bureaucracy in Seychelles makes marrying easy for foreigners. The islands have so many paradise-like places, that it can be quite difficult to make the right decision. We know the most beautiful locations and tell you our insider tips. We suggest definitely having the ceremony on the beach but also know many other places in Seychelles. Important information about getting married in Seychelles can be found in our wedding guide.
Honeymoon in Seychelles
After your wedding it is easy to reach gorgeous destinations on the other islands for your honeymoon. Choose between exciting island-hopping or relaxing spa treatments in luxury resorts. You can also enjoy the days together on the long and magical beaches. If you decide to book a photographer, they might not only be part of the wedding itself, but will if you wish accompany you during the preparations and after the actual wedding to create, together with you, memories that will last forever.
If you want to know more about how we could plan your wedding in Seychelles contact us, please! Call or send an email. We are eager to organize the perfect, unforgettable wedding in Seychelles for you!
Are you interested? Request nonbinding further information. Or click on the links below to receive information about weddings on Mahé, Praslin, Silhouette and La Digue.
In the mood for an exceptional wedding? Contact us via contact form.