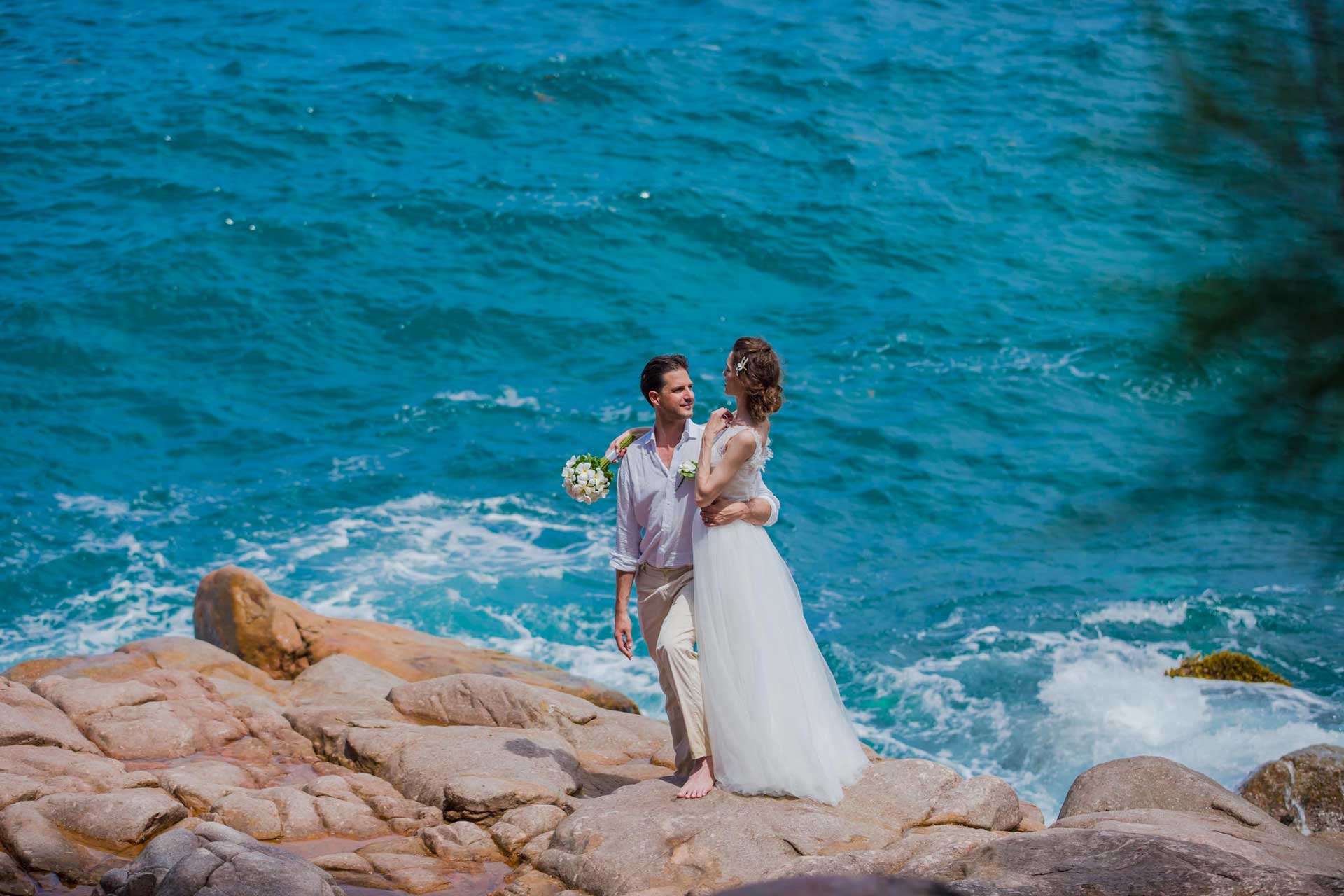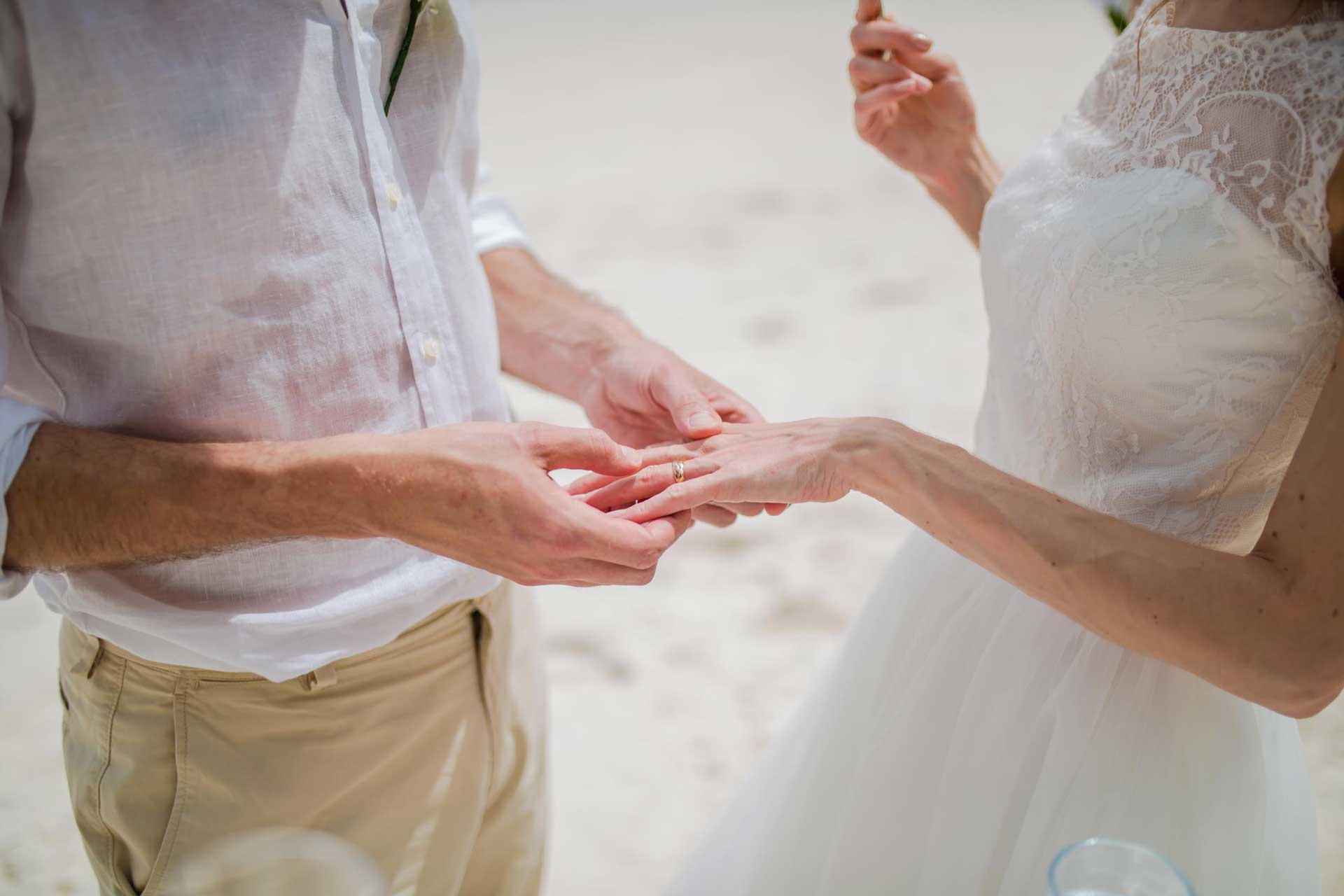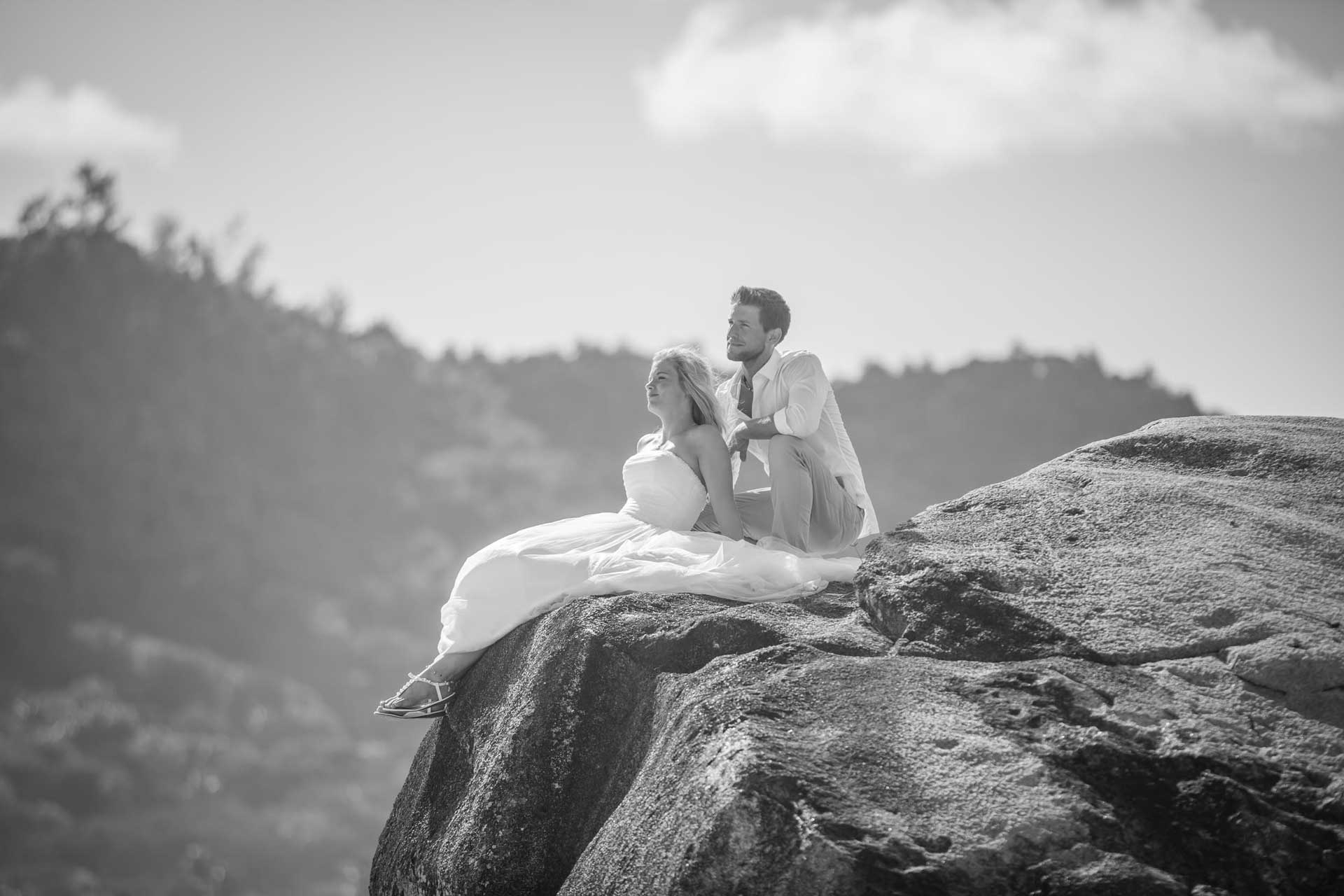 Love stories – the most beautiful stories of getting married in the Seychelles
Each of the weddings that we organize and photograph for bridal couples in the Seychelles within the framework of our wedding packages and individual services are unique experiences that we will remember for a long time. The beautiful landscapes that frame the bride and groom, the emotions of the bride and groom and the intense collaboration in the preparation of the wedding leave us not untouched. After every successful wedding on the beach, we look proudly at the happy couple – for us the best proof that we have done our job well. We would also like to let some couples speak for themselves.
Read the testimonials about marriages in the Seychelles that our clients have made with us as a dream wedding agency, but also with the islands themselves and their culture and people! If you have been inspired by the reports, then we are looking forward to your message and will be glad to answer all your questions about your wedding in the Seychelles!
Are you interested in a wedding in the Seychelles? Please contact us for further information!